Research
Digital technologies (including smart electricity meters, smartphones, and wearables) are becoming ubiquitous in our daily lives. We leverage these technologies and quantitative empirical methods to generate insights on human behavior in the real world and to develop context-specific tools for behavior change.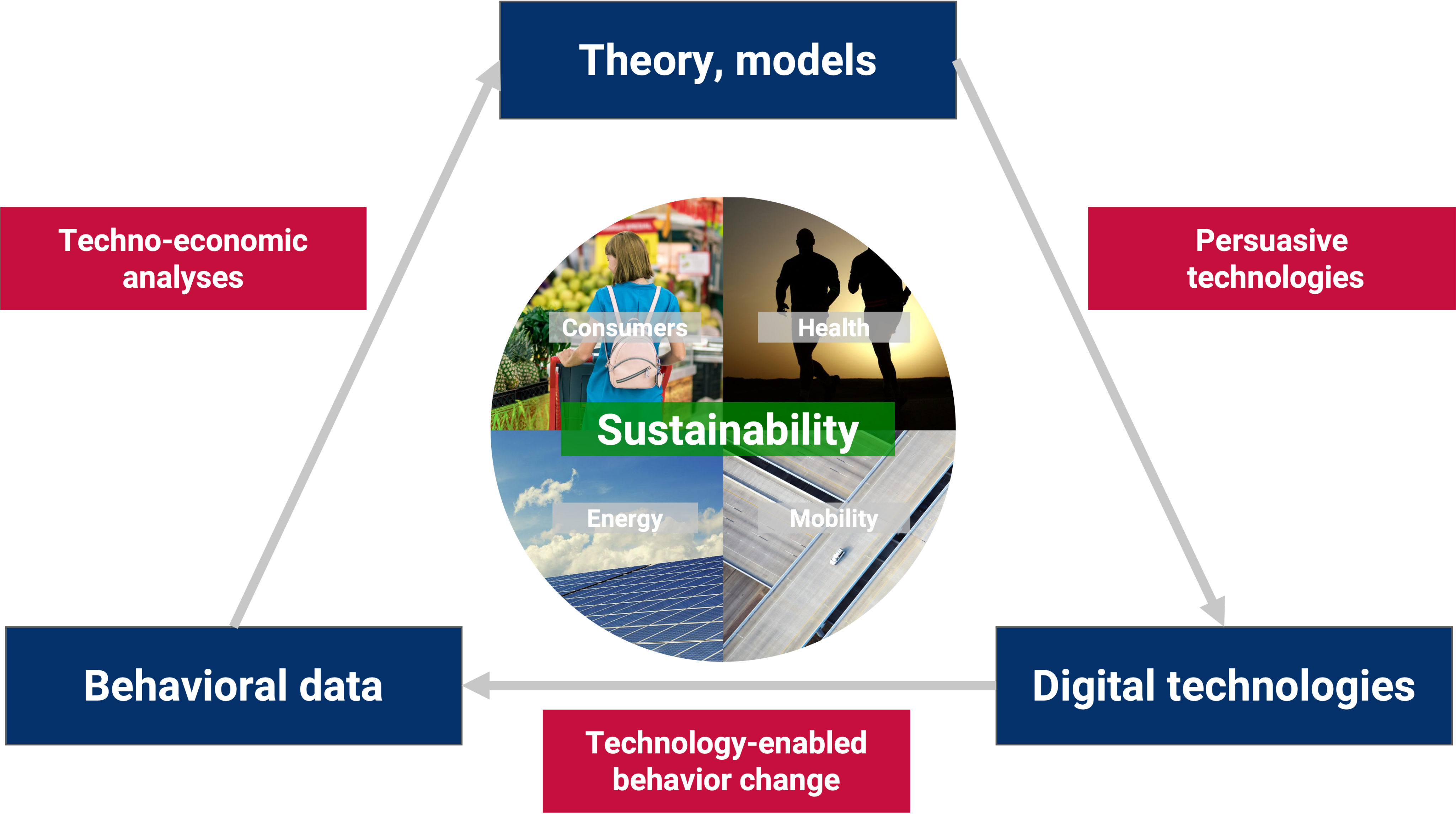 Research environment
The group Digital Transformation – Bits to Energy Lab Nuremberg was established in 2019 at the Friedrich-Alexander-Universität Erlangen-Nürnberg. Most of the current projects of the Bits to Energy Lab Nuremberg are funded by a 5-year research grant from the Bavarian State Ministry of Science and the Arts, now coordinated by the Bavarian Research Institute for Digital Transformation (bidt).
The team collaborates with international partners from academia and industry, cultivating specifically strong ties with the other members of the research alliance Bits to Energy Lab (B2E). Our B2E sister labs are located at ETH Zurich, the University of Bamberg, and the University of St. Gallen. Please visit www.bitstoenergy.com for further information about projects of the research alliance.