Welcome to the team, Sophie!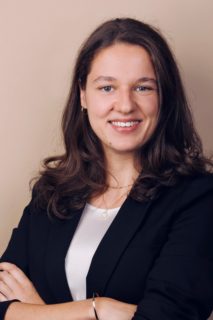 We are very happy that on June 1st, Sophie Kuhlemann joined our team as a researcher!
Sophie studied Spanish and Economics at the Julius-Maximilians University of Würzburg (JMU) from 2014 to 2018. After completing her bachelor's degree, Sophie began her master's studies in International Business Administration with a focus on Strategic Management and Latin America at the University of Vienna, where she graduated with honors in February 2022. She wrote her master's thesis on the topic of childcare hours for fathers in companies. During her studies, she also gained practical experience in controlling.